Location
Strategically located in the heart of Kuching's business entertainment, dining and shopping district.
The Riverside Majestic Hotel Puteri Wing is the ideal place for business, meeting and leisure.
Overlooking the Sarawak River, the hotel commands a panoramic view of the city and the Kuching Waterfront. It is 20 minutes away from the Kuching International Airport (KIA) and within walking distance of some of the city's major tourist attractions such as Sarawak State Legislative Assembly Building, Kuching Waterfront, Chinese Museum, Tua Pek Kong Chinese Temple, Fort Margherita and the Main Bazaar.
The hotel is adjacent to the Riverside Majestic Hotel Shopping Complex, a 5-storey shopping podium featuring a bowling centre. Opposite is its sister property, the Grand Margherita Hotel, plus the Sarawak Plaza Shopping Complex and the Sarawak Economic Development Building.
Local Attractions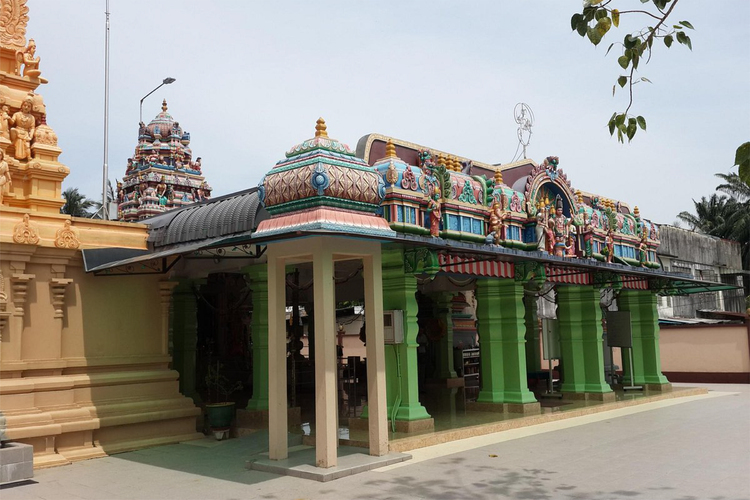 Sri Srinivasagar Temple
Monday - Sunday
3 minutes
7:30 AM - 11:00 PM, 6:00 PM - 9:00 PM
Walk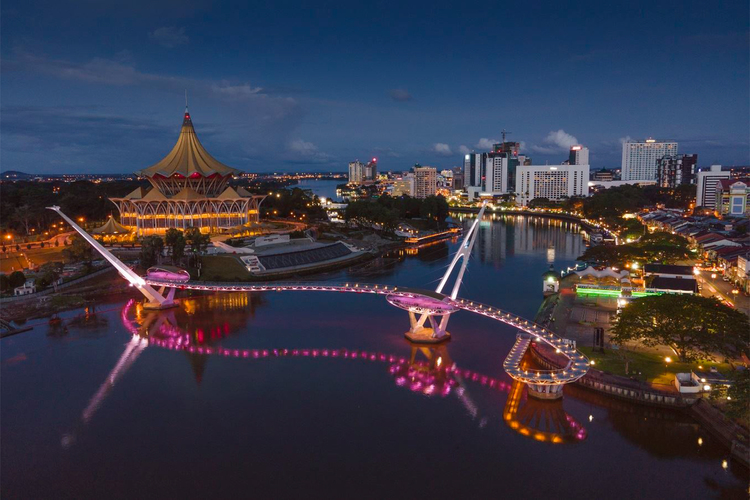 Kuching Waterfront and Darul Hana Bridge
Monday - Sunday
5 minutes
Walk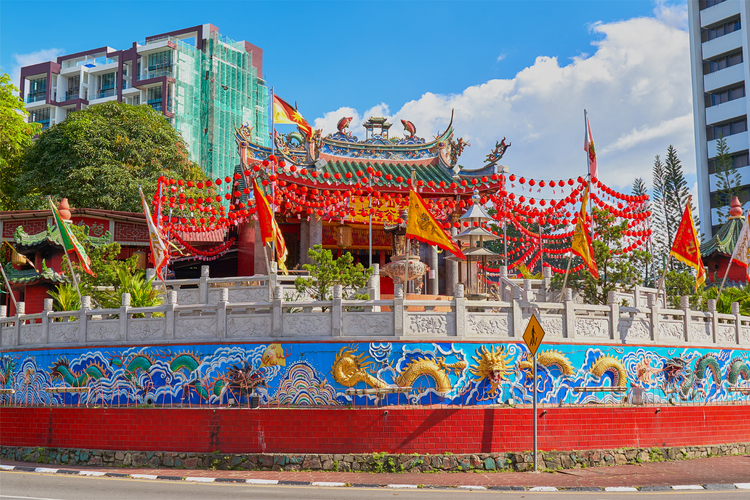 Tua Pek Kong Temple
Monday - Sunday
5 Minute
6:00 AM - 6:00 PM
Walk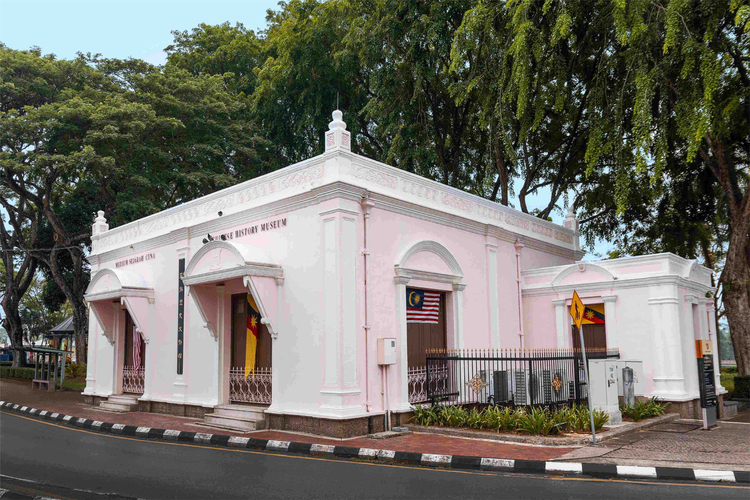 Chinese Museum Kuching
Monday - Friday, Saturday & Sunday
7 Minutes
9:00 AM - 4:45 PM, 10:00 AM - 4:00 PM
Walk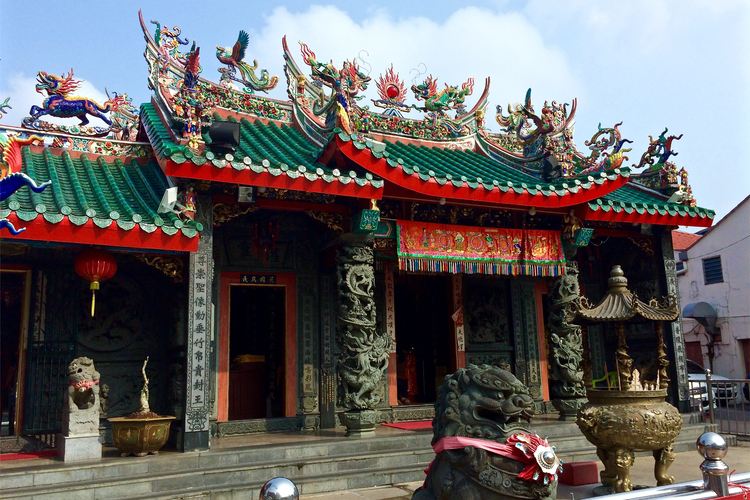 Hong San Si Temple
Monday - Sunday
7 minutes
6:30 AM - 6:00 PM
Walk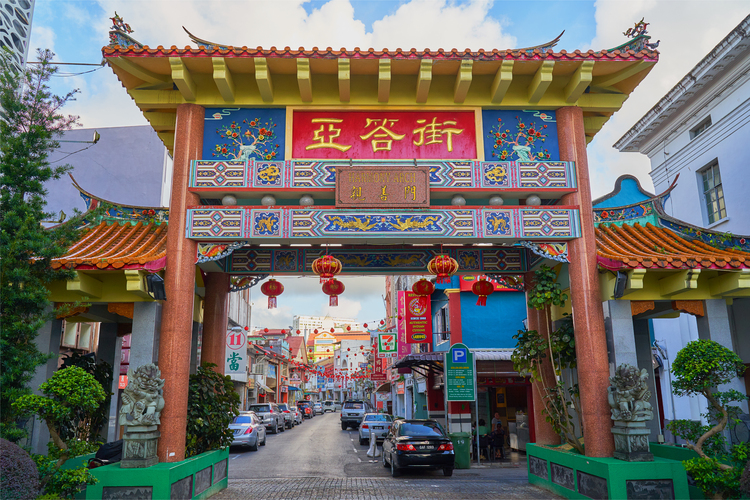 Carpenter Street
10 minutes
Walk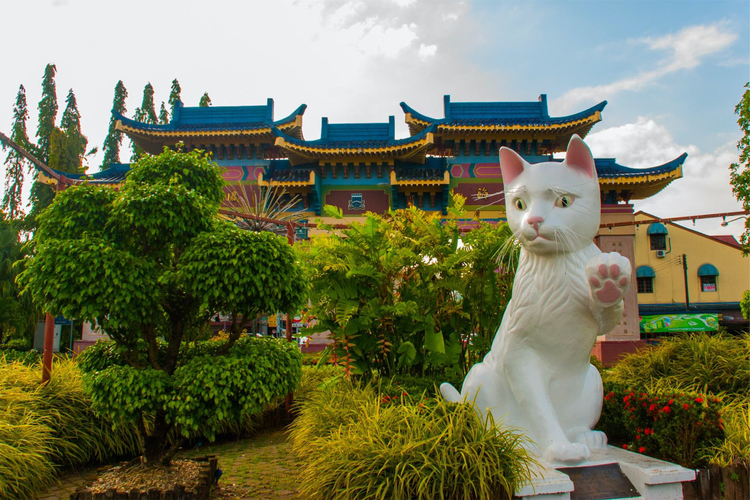 Padungan Roundabout Cat Statue
11 minutes
Walk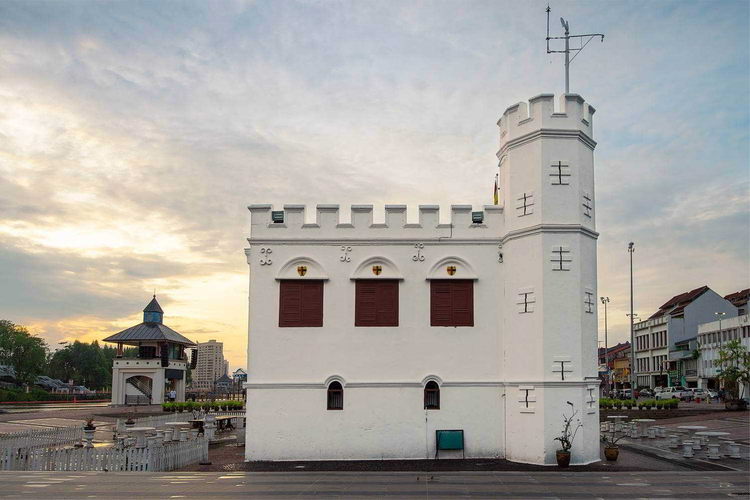 Square Tower
Monday - Sunday
12 minutes
10:00 AM - 11:00 PM
Walk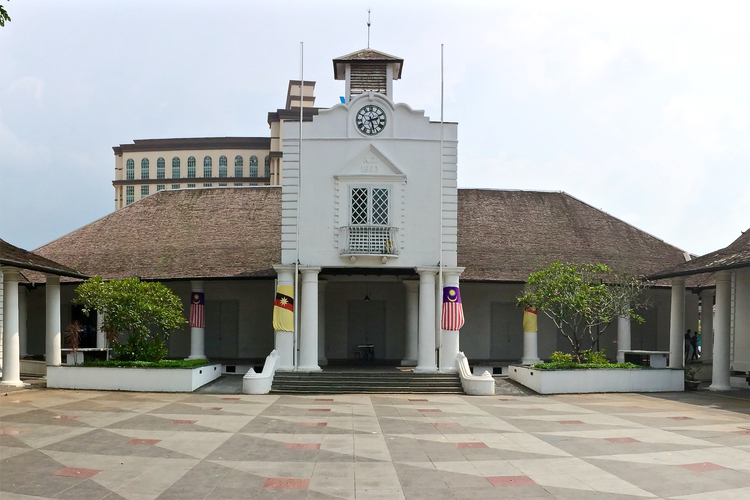 The Old Court House Kuching
Monday - Sunday
13 minutes
Walk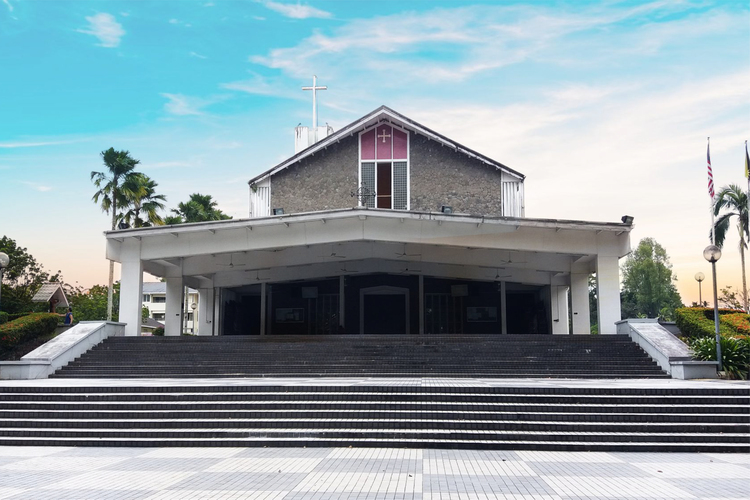 St Thomas Cathedral Kuching
Monday - Friday, Saturday
14 minutes
8:30 AM - 4:30 PM, 8:30 AM - 12:30 PM
Walk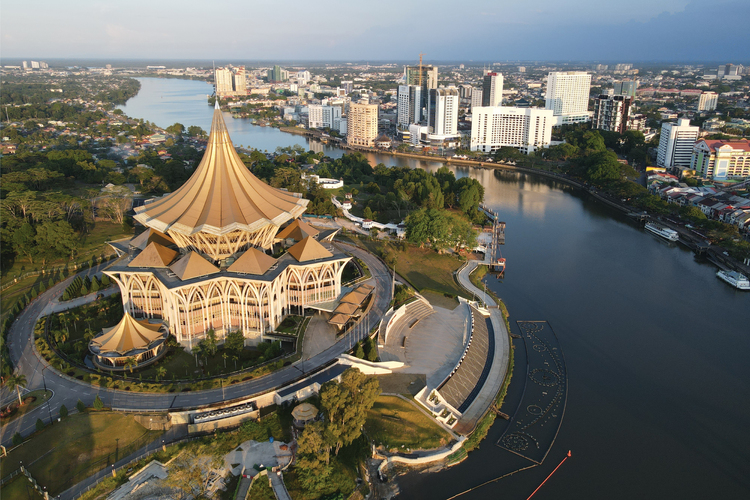 Sarawak State Legislative Assembly Building
Monday - Friday
15 Minute
8:00 AM - 5:00 PM
Walk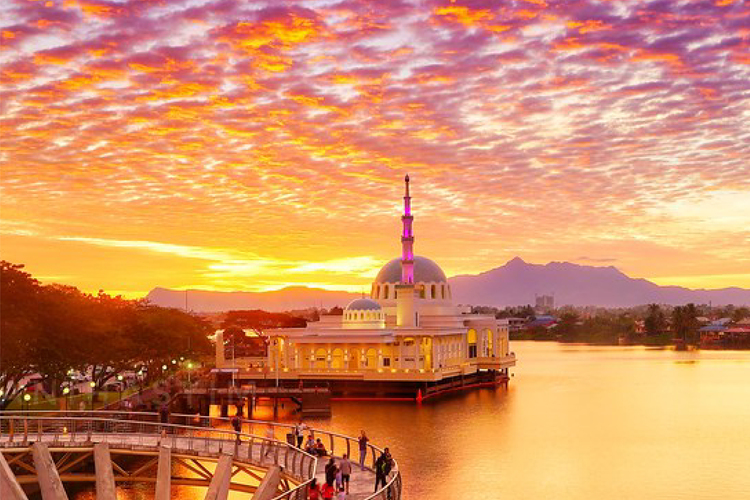 India Mosque Kuching
Monday - Sunday
15 minutes
5:00 AM - 10:00 PM
Walk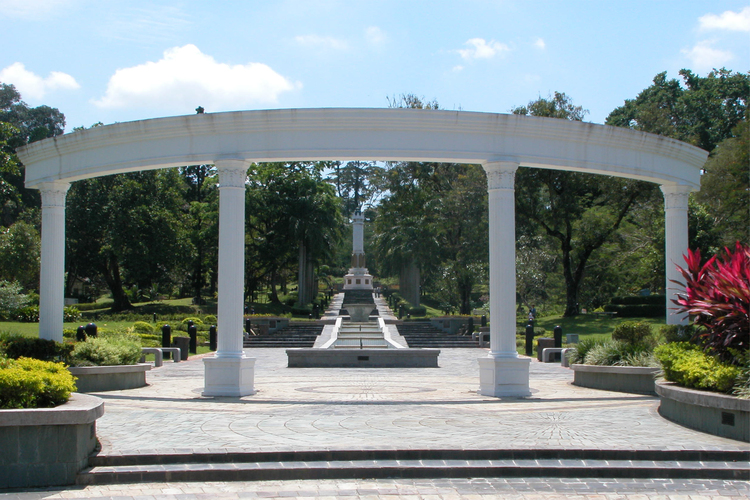 Tugu Pahlawan
16 minutes
Walk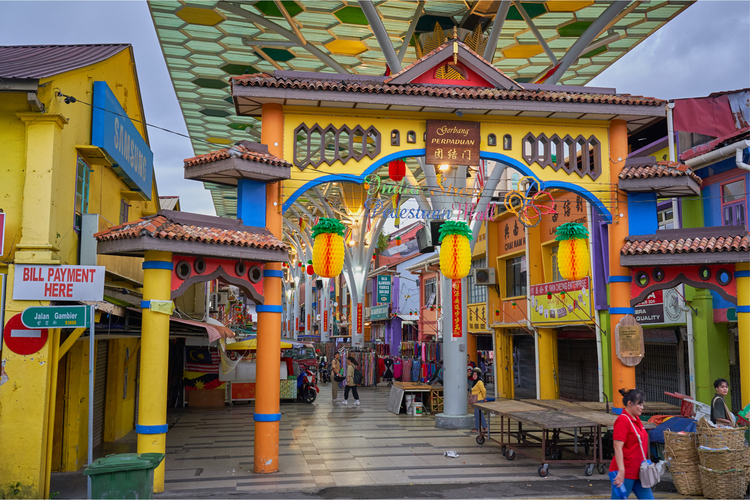 India Street
16 minutes
Walk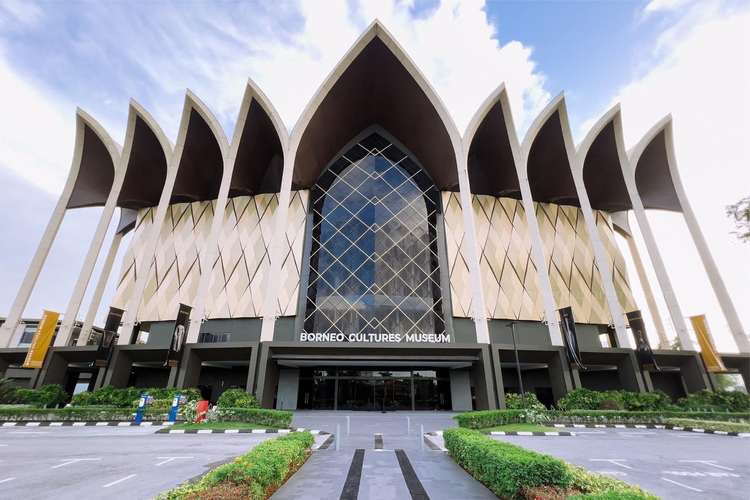 Borneo Culture Museum
Monday - Friday, Saturday & Sunday
20 Minutes
9:00 AM - 4:45 PM, 9:30 AM - 4:30PM
Walk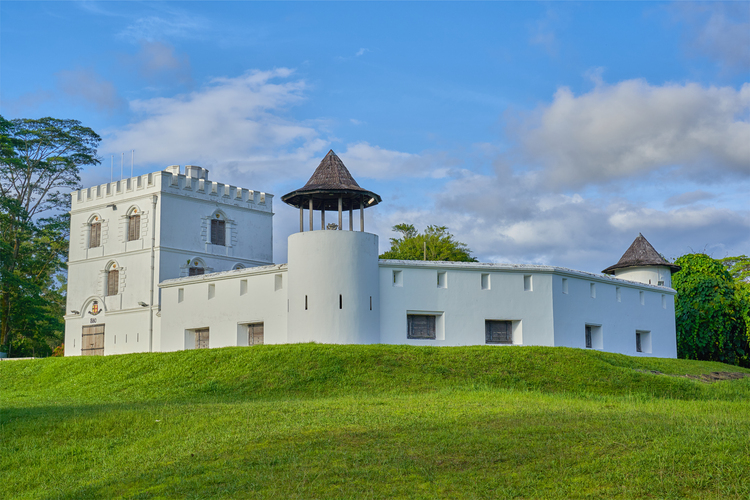 The Brooke Gallery at Fort Margherita
Monday - Sunday
20 minutes
9:00 AM - 4:45 PM
Walk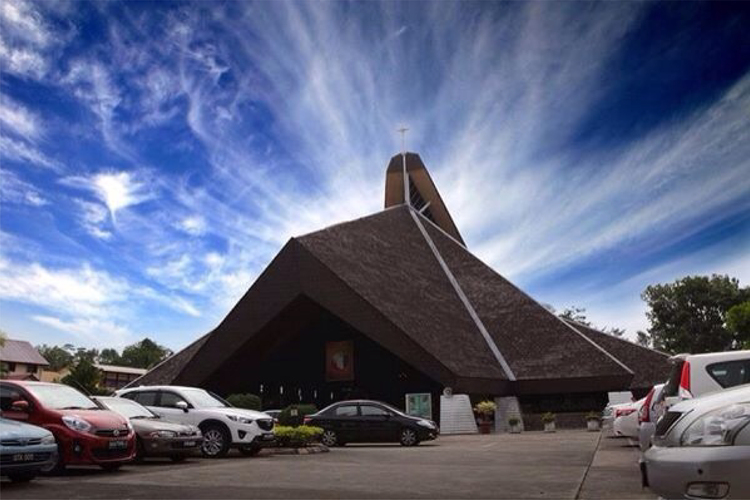 St Joseph Cathedral
Monday - Friday, Saturday
23 minutes
8:30 AM - 12:00 PM, 2:00 PM - 5:00 PM
Walk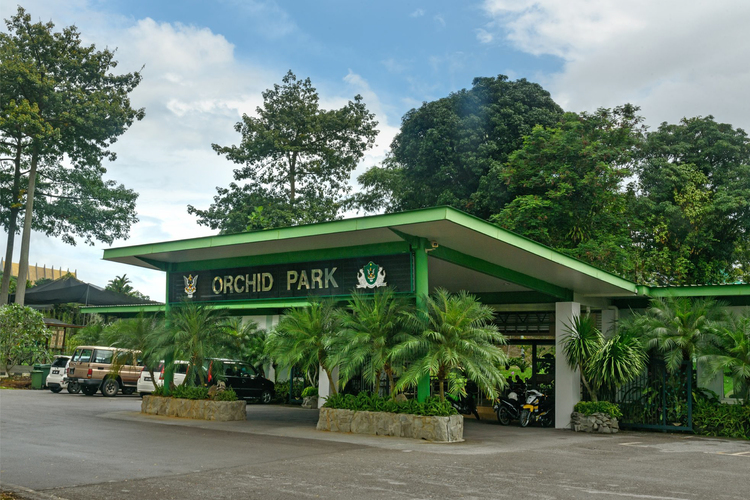 Orchid Garden Park
Tuesday - Sunday
30 minutes
9:30 AM - 6:00 PM
Walk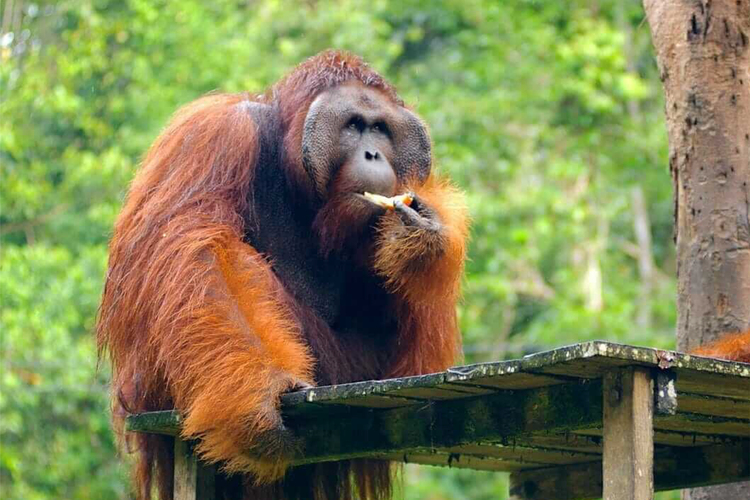 Sarawak Orangutan Semenggoh Wildlife Centre Tour
Monday - Sunday
8:00 AM - 10:00 AM, 2:00 PM - 4:00 PM
40 minutes
Car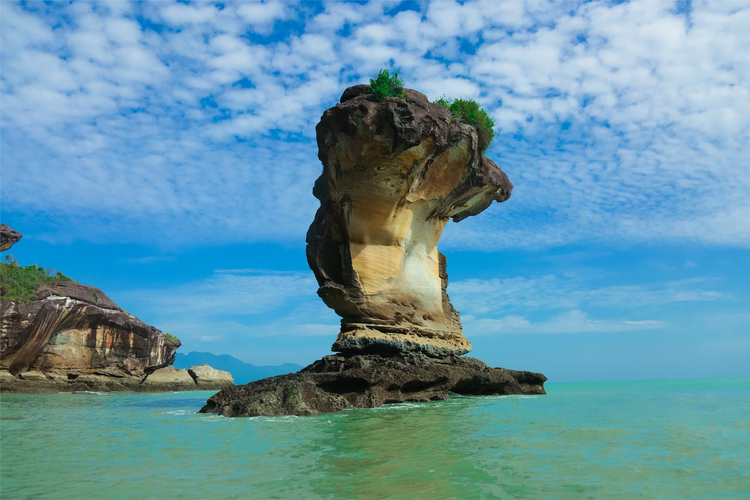 Bako National Park
45 minutes
Car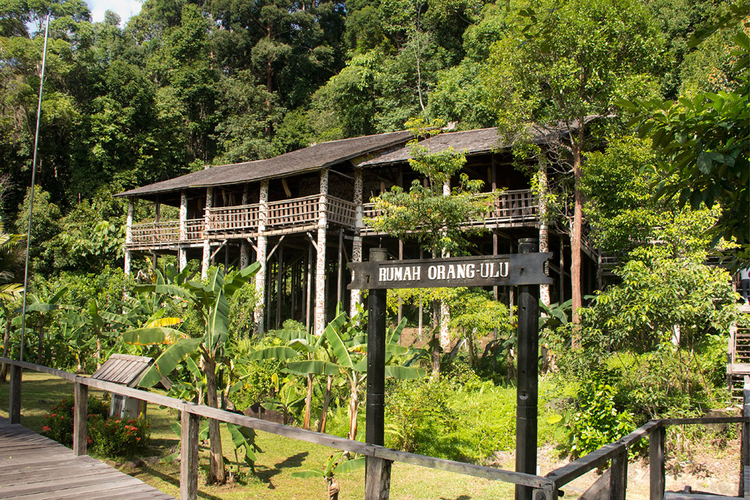 Sarawak Cultural Village
Monday - Sunday
9:00 AM - 5:00 PM
48 minutes
Car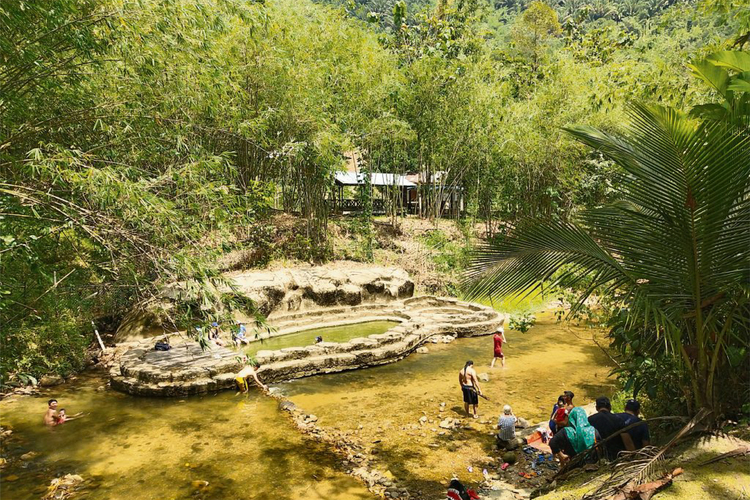 Annah Rais Hot Spring
Monday - Sunday
1 hours 17 minutes
8:00 AM - 5:00 PM
Car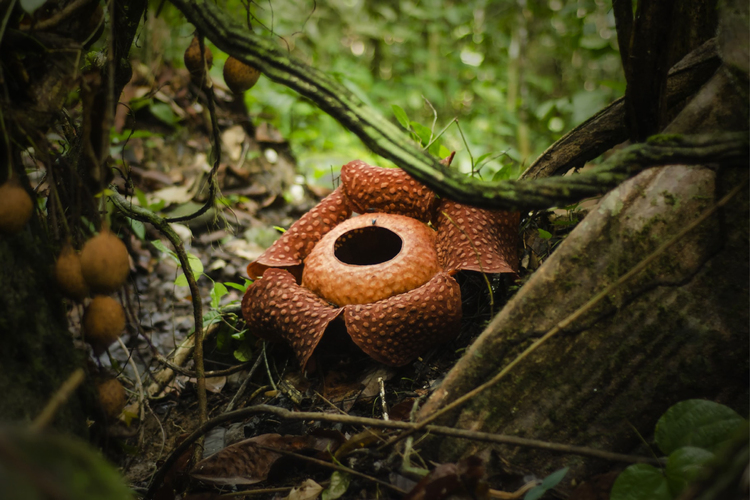 Gunung Gading National Park
1 hour 45 minutes
Car